Holy Land Tours: Itinerary with Israel and Jordan

DAY 1: Tel Aviv

Transfer to Hotel
Arrival at Tel Aviv for the Holy Land Tours
Check in
Check in to 4/5 star hotel at Tel Aviv
 
Meeting and dinner at the hotel
 
 

DAY 2: Jaffa, Caesarea, Haifa

 
Breakfast at hotel
Check out
Check out and travel to Caesarea
Excursion
Jaffa-beautifully restored ancient port
 
St Peters Church in memory of the healing of Tabitha
 
Caesarea- the Roman and Crusader presence in the Holy Land
 
Roman Amphitheatre, Caesarea National Park, harbour
 
Herod's Hippodrome
 
Caesarea Aquaduct, Aquaduct beach
 
Crusader Fortress
 
Stella Maris Monastery
Check in
Check in to 4/5 star hotel at Haifa
 
 

DAY 3: Mount Carmel, Haifa, Acre

 
Breakfast at hotel
Excursion
Deir Al-Mukhraqa Carmelite Monastery
 
Mount Carmel
 
Crusader city of Acre
 
Burj el-Kummander, Weizmann Street fortifications
 
Citadel, Underground Crusader City
 
Crusader Tunnel, HaHagana Street- Acre
 
St John's Church, Acre
 
Bahai Gardens, Haifa
Transfer
Return to Hotel
 
 

DAY 4: Sepphoris, Nazareth, Cana, Tiberias

 
Breakfast at hotel
Check out
Check out and travel to Nazareth
Excursion
Zippori (Sepphoris)- the place where Mother Mary was born
 
Nazareth- Basilica of the Annunciation
 
St Joseph's Church- the carpentry workshop
 
Mary of Nazareth International Centre- Opp the Basilica
 
Franciscan Mensa Christi church
Transfer
Franciscan Wedding church at Cana
Check in
Check in to 4/5 star hotel at Tiberias
 
 

DAY 5: Mount of Beatitudes, Capernaum, Tiberias

 
Breakfast at hotel
Excursion
Mount of Beatitudes- Sermon on the Mount
 
Tabgha- multiplication of bread and fish
 
Church of Primacy of Peter, Tabgha
 
Bethsaida- where Jesus performed the miracle of walking on water
 
Birthplace of the Apostles Peter, Andrew and Philip
Lunch
St Peter's Restaurant, Mifratz-Amnun- St Peter's Fish Lunch
 
Capernaum bank of Galilee
 
The Jesus Boat at Beit Yigal Allon Museum, Ginosar
 
Return to Tiberias- Yigal Alon Promenade
 
Church of St Peter, Yigal Alon Promenade
 
Tiberias-Hamat: Hot Springs
 
Jordan River, Yardenit- Baptismal site
 
Cruise on the Sea of Galilee
 
Return to the hotel at Tiberias
 
 

DAY 6: Mount Tabor, Jerusalem

 
Breakfast at hotel
Check out
Check out and travel to Jerusalem
Excursion
Mt Tabor, the site of the transfiguration of Jesus
 
Latrun Monastery of Trappist Monks
 
Valley of Elah- site of David's victory over Goliath
 
Chapel of the Visitation, Ein Karem
Check in
Check in to 4/5 star hotel at Jerusalem
 
 

DAY 7: Jerusalem

 
Breakfast at hotel
Excursion
Mount of Olives
 
Bethpage, The Church of Ascension, Pater Noster Church
 
Palm Sunday Road, Gethsemane Gardens, Church of All Nations
 
Dominus Flevit Church, Mary's Tomb, Apostles Grotto
 
Garden of Gethsemane
Transfer
Mount Zion, Upper Room- Scene of the Last Supper
 
Tomb of King David
Transfer
Israel Museum with the Shrine of the Book & the Dead Sea Scrolls
Transfer
Yad Vashem Holocaust Memorial
Transfer
Return to Hotel
 
 

DAY 8: Old City of Jerusalem

 
Breakfast at hotel
Transfer
Church of the Holy Sepulchre
 
Via Dolorosa, Terra Sancta Museum
 
Temple Mount, Dome of the Rock, Wailing Wall
Transfer
Return to Hotel
 
 

DAY 9: Bethlehem, Hebron, Bethany

 
Breakfast at hotel
Transfer
Rachael's tomb
 
Church of the Nativity, St Jerome's Grotto, Chapel of St Catherine
 
Milk Grotto, Chapel of Holy Innocents, Beit Sahour Shepherds' Field
 
St George Greek Orthodox Church, al-Khader
 
King Solomon's Pools
 
Tomb of the Patriarchs or Cave of Machpelah, Hebron
Transfer
Return to Hotel
 
 

DAY 10: Judean Desert, Masada, Dead Sea, Eilat

 
Breakfast at hotel
Check out
Check out and travel to Eilat
Transfer
River Jordan to Qasr El Yahud, the place of the baptism of Jesus
 
Dead Sea resorts- Kalia beach
 
Drive through the Judean desert
 
Caves of Qumran- Dead Sea Scrolls were located here
Climb by cable car
Cliff top fortress of Masada
Check in
Check in to 4/5 star hotel at Eilat
 
 

DAY 11: Border crossing to Jordan, Aquaba, Petra

 
Breakfast at hotel
 
Underwater Observatory, Eilat
 
Dolphin Reef, Eilat
Check out
Check out and head towards border crossing into Jordan
 
Yitzhak Rabin Border Terminal
 
Wadi Araba border crossing (8 am to 8 pm)
 
Drive inside Jordan to Petra
Check in
Check in to 4/5 star hotel at Petra
 
 

DAY 12: Petra, Dead Sea Amman

 
Breakfast at hotel
Transfer
Bab As-Siq, the Siq Gorge, the Treasury, the Nabataean Temple
 
Return to hotel
Check out
Check out and load luggage in coach
 
Fortress of Machaerus
Check in
Check in to 4/5 star resort at Dead Sea, Amman
 
 

DAY 13: Amman, Jerash

 
Breakfast at hotel
Excursion
Greek Orthodox Basilica of St George, Madaba
 
Archaeological Museum
 
Mount Nebo
 
Roman Amphitheatre
 
Citadel
 
Ancient Philadelphia
Transfer
Jerash- Ruins, Temple of Artemis, Ajloun Castle
 
Arch of Hadrian, Forum
 
Return to Hotel
 
 

DAY 14: End of the Holy Land Tours

 
Breakfast at hotel
Check out
Transfer to Queen Alia Intl Airport, Amman
While there are many guided tours to the Holy Land, we at Pilgrim Stays found most of them not 'touristy' enough and with a one dimensional focus which would leave many in the family dissatisfied. Instead we've put together Holy Land Tours with an itinerary that would appeal to the entire family.
One can rest assured that this visit to the Holy Land would be a fun trip that everyone would enjoy. And also be counted as a great vacation, not just a religious fulfillment.
What is the ideal duration
Firstly, the key question – how much time should you take out for this trip? We suggest anywhere from 8 nights in Israel to 12 nights depending on your budget. This is an itinerary for 8 nights with some more places suggested as an option, which could take the trip to 12 nights.
Israel is a kid-friendly country, and exploring it through a child's eyes will add greater meaning to your tour. The country is a tale of two halves. Southern Israel is filled with attractions and sites geared to kids, from camel-trekking in the Ramon Crater to riding in glass-bottom boats above the coral reefs of Eilat to floating in the Dead Sea. Even archaeological sites, such as Masada, are filled with adventure and drama for young ones.
Touring the northern part of Israel with a child, however, requires more careful planning. Only the most pious child will enjoy darkened holy places, the rubble of archaeological sites, and being hounded by shopkeepers in the Jerusalem bazaars trying to sell child-size crowns of thorns. So this itinerary is designed to help you navigate the northern spots without taxing you or your child's patience.
Kids' Activities
No matter where you travel with your kids, always read the Friday Haaretz/Herald Tribune and The Jerusalem Post and check in with tourist information offices. Especially in summer, there's usually an array of street performers at night on Jerusalem's Ben-Yehuda Mall or Tel Aviv's beach promenade, puppet shows, and special museum exhibits and activities aimed at kids.
Days 1 & 2: Jerusalem's Old City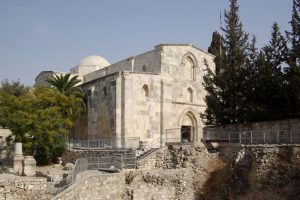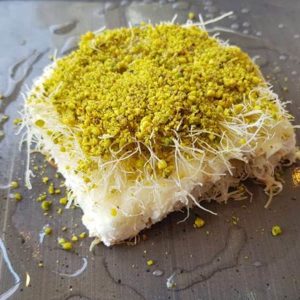 As part of your Holy Land Tours spend the morning in the Old City, exploring the bazaar and Jewish, Christian and Islamic holy sites. Be sure to visit the Crusader-era Church of Saint Anne, where groups and individuals of all religions are welcome to try out the exquisite acoustics with religious songs of any tradition. Check the Via Dolorosa between the fourth and fifth Stations of the Cross for shops selling simple Kanafeh (an ancient kind of sweet cheese pizza). Jaffar and Sons Pastry Cafe on the Suq Khan es-Zeit Bazaar is always a big hit.
Day 3: Jerusalem's New City
Visit the Israel Museum. Children will especially enjoy the Children's Museum; the wall of Chanukah menorahs from all over the world in the Judaica Wing; and the Billy Rose Sculpture Garden filled with works by Picasso, Rodin, and others. For older kids, the Bible Lands Museum, next to the Israel Museum, contains awesome, interactive computer explanations of scarabs and ancient inscriptions and brings ancient artifacts to life. Move on to the excellent Tisch Family Zoological Gardens.
Day 4: To the Galilee
Drive north through Jordan Valley. Stop to swim at Sachne, which has a water park for kids; check out Belvoir Crusader castle and Hamat Gader hot springs, with its alligator farm, vast ruins of ancient baths, and a good Thai restaurant. Take a swim in the lake before dining at Ein Gev on incredibly fresh Saint Peter's fish.
Day 5: The Galilee
Swim in the lake at Ein Gev's beautiful beach, explore the nearby ruined Roman-era Jewish village of Korazim, and then ride the quiet Galilee countryside on Vered HaGalil's beautiful horses. End the day on an evening party boat on the Sea of Galilee.
Day 6: To Tel Aviv via Nazareth & Caesarea
Explore Nazareth Biblical Village for its replicas of biblical-era houses and synagogues and then head off to explore the vast seaside Roman and Crusader ruins at Caesarea, which includes a great multimedia presentation. Check into a beachfront hotel in Tel Aviv before dining at Manta Ray in Jaffa, which has acclaimed food and a relaxed seaside setting. Take an evening stroll through romantic Old Jaffa.
Day 7: Tel Aviv
See the Eretz Israel Museum's exhibitions of living crafts, planetarium, and ancient glass; there's a great museum shop for kids and adults. For older kids, move on to the Diaspora Museum; for younger kids, try the wonderful drive-through Safari Park, where children find the thriving giraffe herd fascinating. Take a late-afternoon Mediterranean swim.
Day 8: Back to Jerusalem
Stop at Mini Israel, located between Tel Aviv and Jerusalem, where kids can explore miniatures of virtually every landmark they have visited in Israel. Stop off in Jerusalem for last-minute shopping and a good-bye dinner in West Jerusalem. Head off to Ben-Gurion Airport for a late-night flight home or spend 1 more night in Jerusalem and fly home the next morning.
More Kid-Friendly Picks in Israel
Dan Caesarea: Set amid vast, lush gardens, with an enormous pool and a kid-size basketball court, this is a fun place to relax for a day or so while taking in the region. The nearby ancient ruins of Caesarea come alive with a modern, multimedia presentation.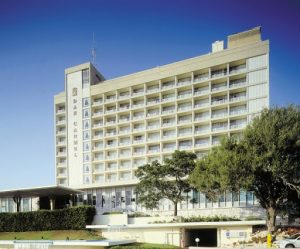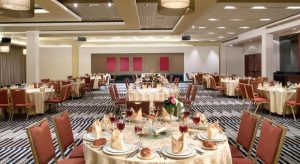 Dan Carmel Hotel: The energetic children's summer staff and evening entertainment captivate kids, and the swimming pool is deliciously warm by August. The Dan Hotels' children's clubs are excellent throughout the country.
Hayat Zaman Hotel & Resort (Petra, Jordan): The entire Petra experience is exciting for kids. The unique Hayat Zaman hotel, created from a traditional Bedouin village, is charming and itself an interesting place to explore.